Parent & Family Toolkit
Find playful learning activities, information, and tips for parents to help children play and learn at home.


Explore this collection of fun and flexible resources to help young children manage their emotions and develop key social and emotional skills while learning with Daniel Tiger and his pre-school friends
» Go to Life's Little Lessons with Daniel Tiger
Follow MPT's Media STEPs and use trusted media to inspire learning at home, in the classroom and beyond.
Your Digital Backpack is a new initiative that brings together trusted organizations across the state to share free early learning resources and information for parents and caregivers.
These bilingual, weekly "Learn Along" Bingo packets (Grades PreK-2) include a range of thematic learning opportunities for children to choose their own learning adventures.
» Go to Learn Along Bingo on PBS LearningMedia
Find fun, daily activities and crafts to do with your children using items in your home and a few basic supplies.
» Go to PBS KIDS' Daily Activity Schedule for June

» Download and view previous calendars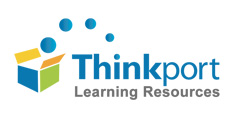 Find early childhood resources to help engage with young children in playful learning time using games, videos, and activities from popular PBS KIDS programs.
» Go to Learning Resources for Early Childhood
Ignite wonder while exploring the outdoor world with this collection of inquiry-based activities that combines PBS KIDS educational media with hands-on, nature-based learning to spark curiosity and promote creativity.
» Go to Discover Nature Science Series
Find activities, games and tips to support your children's learning during a very different school year.
Discover resources designed to provide families with the tools they need to build racial literacy and have open conversations with young children, as well as to engage allies and advocates to become upstanders against racism.
» Go to Sesame Street in Communities
This "Parent and Family Digital Learning Guide" from the U.S. Department of Education will inform you, as a parent or caregiver, as you monitor your child's progress as your child accesses and uses technology for learning.
» Go to Parent and Family Digital Learning Guide
Check out these short videos of our education staff demonstrating easy At-Home Learning activities you can try with your kids!
» Go to Learning Activities for Early Childhood
Sign up for the new weekly newsletter, and get activities and tips you can use to help your kids play and learn at home.
Sign up for this free resource to receive announcements and educational activities sent straight to your phone.

Find digital resources and hands-on-activities that you can use with your children to explore science and support literacy development.

» Go to Ready to Learn Family Resources

Explore Sesame Street's family and caregiver resources designed to provide comfort, manage anxiety, and foster playful learning at home. You'll find activities for daily routines, videos, printables, and interactive games.
Use the quick start guide to create your parent account and get access to free learning resources so you can support your child's learning at home.