Educator Toolkit
Find standards-aligned lessons, videos, self-paced student modules, and creative virtual supports for teachers.
» Go to Parent & Family Toolkit
PBS LearningMedia offers this special collection of flexible resources to support learning from anywhere. Find videos, self-paced Interactive lessons, printable activities, and more.
> Go to PreK-12 Resources for New School Routines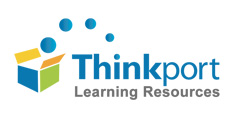 Browse Thinkport's collection of PreK-12 learning resources, and encourage students' independent study across subject areas. Resources include self-paced lessons, online field trips, videos and online games. Engage with young children in playful learning time using games, videos, and activities from popular PBS KIDS programs.
> Go to Thinkport Learning Resources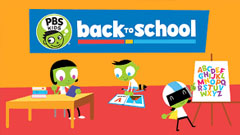 Explore this back-to-school collection of activities and video resources to help elementary students get to know each other and their new school routines, and lesson plans to help you get your new class off to a great start.


> PBS LearningMedia Back to School Collection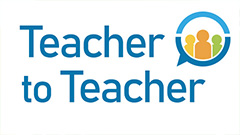 Discover a variety of practical tips, curricular resources, learning strategies and connected tools, shared by teachers, for teachers, to help you provide high-quality vitual instruction this school year.
> Go to Teacher to Teacher: Tips and Strategies for Online Teaching and Learning
Get instant access to education-ready, free and trusted digital resources to support PreK-12 classrooms. Find standards-aligned videos, student lessons, and teacher resources.

Find tutorials that quickly show you how to make the most of PBS LearningMedia's classroom-ready materials. Learn how to browse and filter content, how to use Google Classroom with PBS LearningMedia, how to assign content to students and so much more!


> Go to PBS LearningMedia Tutorials
Stay connected with a larger teacher community, and find support on PBS LearningMedia with these helpful resources.
> Go to Distance Learning Tips from One Teacher to Another
> Go to Tips for Distance Learning with PBS LearningMedia
Explore tools for anti-racist teaching in this PBS LearningMedia collection, and consider ways you can use media and media literacy to deepen understanding of systemic racism and integrate media into inclusive teaching practices.


> PBS LearningMedia Tools for Anti-racist Teaching
With topics ranging from history to digital engagement, educators will find something they need to enhance their practice and perspective.
Find PBS KIDS resources to help you effectively use educational media to build science and literacy skills for students in grades PreK-3.
> Ready to Learn Educator Resources