At-Home Learning Schedule on MPT
Tune in from 6:00 a.m. to 1:00 p.m. Monday through Friday for educational content tailored to early learners. MPT's At-Home Learning schedule is easy to access - on-air, online, or via streaming on your smart device. Programs cover topics like literacy, social studies, math, and science.
Check out the related viewing guides, hands-on activities, and digital resources from PBS KIDS for Parents and PBS LearningMedia to keep young learners active and engaged. Be sure to follow MPT's Media STEPs for tips on how to boost learning with media.
Weekdays on MPT
6:00am
"Arthur" is an animated series aimed at children ages 4 to 8, starring 8-year-old aardvark Arthur and his family and friends. Watch them creatively solve problems, learn to get along, and appreciate each other's differences! Additionally, "Arthur" encourages a love of reading and libraries for all children. Based on the popular book series by Marc Brown, "Arthur" has been a family favorite to watch together for over 20 years.
Arthur games
Arthur activities
Arthur Collection
6:30am
From recapturing a gallon-sized blob that has separated into smaller pieces, to dealing with magical creatures who have escaped from books, there is no occurrence that is too strange for the Odd Squad! "Odd Squad," a series for children ages 5 to 8, features a team of kid agents as they face off against various villains wreaking havoc, all while using math concepts to solve each case. In other words: Odd is the problem, math is the solution.
Odd Squad games
Odd Squad activities
Odd Squad Collection
7:00am
Get ready to sled into fun with "Molly of Denali!" In this show for children ages 4 to 8, join Molly, an Alaska Native girl, her dog Suki, and friends Tooey and Trini on their adventures in epically beautiful Alaska. Along the way, Molly's life is enhanced, kept on track, and flat-out saved by maps, guide books, websites, weather reports, and more.
Molly of Denali games
Molly of Denali activities
Molly of Denali Collection
7:30am
"Alma's Way" centers on 6-year-old Alma Rivera, a proud, confident Puerto Rican girl who lives in the Bronx with her family among a diverse group of close-knit friends and community members. Infused with humor and grounded in a social and emotional curriculum, the series will give children ages 4-6 the tools to find their own answers, express what they think and feel, and recognize and respect the unique perspective of others.
Alma's Way games
Alma's Way activities
Alma's Way Collection
8:00am
Join Chris and Martin Kratt in "Wild Kratts," a series for children ages 4 to 8! In each episode, the Kratt brothers travel to a different corner of the world to meet amazing new animals and learn about them and their habitats. It's all wrapped up in engaging stories of laugh-out-loud adventure and mystery as the Kratt brothers activate their creature power suits to rescue their animal friends!
Wild Kratts games
Wild Kratts activities
Wild Kratts Collection
8:30am
"Curious George" inspires children to explore science, engineering, and math in the world around them. And what better guide is there for this kind of exploration than the world's most curious monkey? George lives to find new things to discover, touch, spill, and chew. Everything is new to George and worth investigating. Of course, in George's hands — all four of them — investigation often leads to unintended consequences!
Curious George games
Curious George activities
Curious George Collection
9:00am
"Daniel Tiger's Neighborhood" stars 4-year-old Daniel Tiger, his family, and friends as they learn key skills for navigating school and life. Catchy strategy songs about learning social and emotional skills will have the whole family singing! This show for preschoolers ages 2 to 4 is inspired by the iconic "Mister Rogers' Neighborhood."
Daniel Tiger games
Daniel Tiger activities
Daniel Tiger Collection
9:30am
Five-year-old Rosie Fuentes is inquisitive, hilarious, and she's an expert at finding - or making - chaos as she learns about the world beyond her family walls. Did you know that you shouldn't try to mail your cat to Mexico? It's true! And now, just like so many other things she's learned, it's one of "Rosie's Rules." Kids ages 3-6 can discover even more dos, don'ts, and ah-ha moments as Rosie, her family, and their cat Gatita share their adventures.
Rosie's Rules games
Rosie's Rules activities
Rosie's Rules Collection
10:00am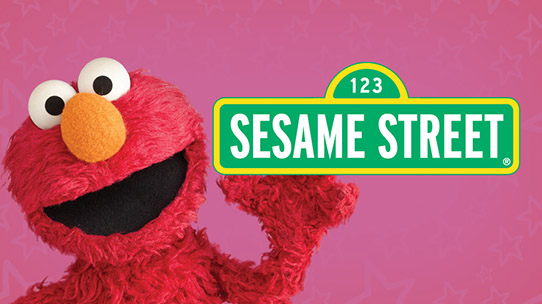 "Can you tell me how to get to Sesame Street?" For over 50 years, preschoolers and their families have watched "Sesame Street" to see its diverse residents come together to learn life's lessons. Along with Elmo, Abby, Big Bird, and others, children use their imaginations, build social skills, sing songs, and appreciate everyone's differences. Everyone gets "smarter, stronger, [and] kinder on Sesame Street!"
Sesame Street games
Sesame Street activities
Sesame Street Collection
10:30am
"Work It Out Wombats!" follows a playful trio of marsupial siblings as they explore their Treeborhood community and use their creativity and collaborative spirit to solve problems. Each day drops a new challenge into the Wombats' laps, requiring them to debug, fix, order and test, introducing preschoolers to the core fundamentals of computer science in a fun and exciting way.
Wombats games
Wombats activities
Wombats Collection
11:00am
"Donkey Hodie" a puppet series for children ages 3 to 5, is inspired by the quirky, funny side of Fred Rogers as well as his mission to help kids navigate the frustrations and challenges of childhood. Donkey Hodie and her pals empower kids to dream big and overcome obstacles in their own lives! To work hard and persevere in the face of failure! To be resourceful and discover that they are capable of solving problems on their own! Oh, and to laugh themselves silly along the way!
Donkey Hodie games
Donkey Hodie activities
Donkey Hodie Collection
11:30am
Pinkalicious Pinkerton is unique, one of a kind, and pinkatastic (an original word by an original kid)! Together with their friends and neighbors in Pinkville, Pinkalicious and her younger brother Peter get into all kinds of artful adventures. Based on Victoria Kann's best-selling picture book series, "Pinkalicious and Peterrific," for kids ages 3 to 6, models the power of teamwork and creative thinking to solve problems — and very cool, often unexpected things occur when these colorful characters join forces!
Pinkalicious games
Pinkalicious activities
Pinkalicious Collection
12:00pm
"That is so interesting!" "Elinor Wonders Why" encourages preschoolers to follow their curiosity, ask questions when they don't understand and find answers using science inquiry skills. The main character Elinor, the most observant and curious bunny rabbit in Animal Town, will introduce kids ages 3 to 5 to science, nature and community through adventures with her friends.
Elinor games
Elinor activities
Elinor Collection
12:30pm
This animated series centers on house cat Fred, a dreamer of the great outdoors. Once his family leaves for the day, Fred becomes Nature Cat and with the help of his animal friends, he embarks on action-packed adventures that allow him to explore the natural world.
Nature Cat games
Nature Cat activities
Nature Cat Collection