At-Home Learning Toolkits
Browse the At-Home Learning Toolkits below to find curated collections of interactive learning resources, offline activities, and tips for teachers and parents alike.
| | |
| --- | --- |
| Includes standards-aligned lessons, videos, self-paced student modules, and creative virtual supports for teachers. | Offers playful learning activities, information, and tips for parents to help children play and learn at home. |
Parent & Family Toolkit
Find fun, daily activities and crafts to do with your children using items in your home and a few basic supplies.
> Go to Daily Activity Schedule for August

> Download and view previous calendars
Camp PBS KIDS is here to fill your days with creativity, exploration and fun for the whole family. Explore ideas, tips and activities around different themes with your favorite PBS KIDS characters!
Check out these short videos of our education staff demonstrating easy At-Home Learning activities you can try with your kids!
> Go to Learning Activities for Early Childhood
Sign up for the new weekday newsletter, and get activities and tips you can use to help your kids play and learn at home.
> Go to PBS KIDS Daily Newsletter
Find digital resources and hands-on-activities that you can use with your children to explore science and support literacy development.

> Go to Ready to Learn Family Resources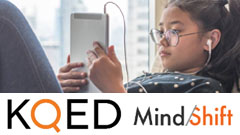 This article from KQED MindShift gives advice and tips to help parents manage their children's distance learning.
Sign up for this free resource to receive announcements and educational activities sent straight to your phone.

Find helpful tips for talking with young children about COVID-19, along with ways to practice healthy habits all year round.
> Go to How to talk to your kids about Coronavirus
Discover helpful tools and simple strategies for you, and your kids, to manage family stress in an uncertain time.
> Go to How You and Your Kids Can De-Stress During Coronavirus
Get tips and ideas for creating schedules and building a home-learning routine.
> Go to How to Make a New Home Routine
Explore Sesame Street's family and caregiver resources designed to provide comfort, manage anxiety, and foster playful learning at home. You'll find activities for daily routines, videos, printables, and interactive games.
Find easy activities, games and tips to support your child's early learning at home.
Use this helpful guide from Common Sense Media to navigate school closures with quality media and at-home learning opportunities for your kids.
> Go to Resources for Families During the Coronavirus Pandemic
Use the quick start guide to create your parent account and get access to free learning resources so you can support your child's learning at home.